Ya think algore and his bunch of raving "man-made global warming" idiots will shut the fuck up, now?
First, a glimpse of my neck of the woods in Ohio: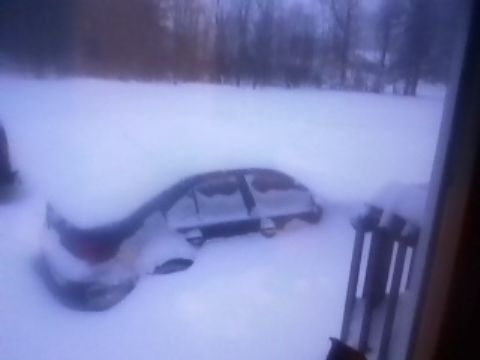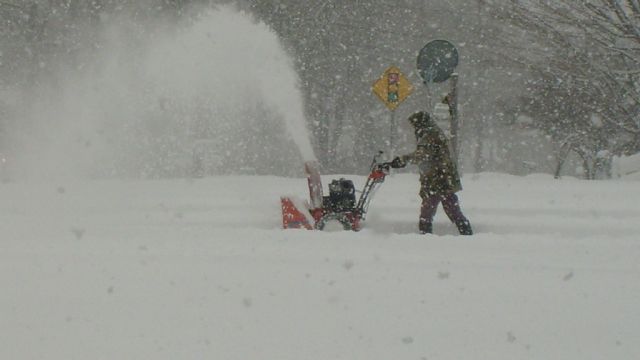 http://fox8.upickem.net/engine/ApprovedSubmissions.aspx?contestid=8713
No Big Break From Winter Weather
Fox 8 Meteorologist Scott Sabol says that Arctic cold and lake-effect snow will persist for the foreseeable future.

The first day of the first work week of 2010 started with cloudy skies, stubborn low temperatures and waves of lake-effect. Sabol says that the snow will thankfully diminish as Monday progresses, but the cold and strong wind gusts will continue, keeping wind chills in the single digits.

A lake effect snow warning is still in effect for Ashtabula (both inland and lakeshore), Geauga and Lake counties until 7 p.m. Monday. A lake effect snow advisory, meanwhile, has been issued for Cuyahoga, Portage, Summit and Trumbull counties until 7 p.m. Monday. Sabol says that he expects the National Weather Service to alllow the warning and the advisory to expire without extending either one.

One shouldn't be deceived by the seemingly positive weather news, however. Conditions are expected to remain extremely cold into next week with multiple rounds of lake-effect snow. The only legitimate break from this ongoing winter blast might occur on Wednesday.

Things could once again get very interesting by the end of the week. That's when a second Arctic front arrives, possibly triggering snow accumulations similar to the ones experienced in the past 48 hours.

Sabol says that he doesn't anticipate a repeat of Monday morning in regards to school closings until next week at this time. Still, lake-effect snow is difficult to forecast, so one never really knows when a barrage of white will force schools to close. That's why Fox 8 News viewers are encouraged to keep checking in with "Your Official School Closing Station" on television and online at FOX8.com.

The Fox 8 Weather Team says that some portions of the viewing area, specifically the Snowbelt, will see about 6 inches of new snow by Tuesday morning. In addition, gusty northwest winds up to 30 miles an hour will create blowing and drifting snow.
http://www.fox8.com/news/wjw-news-cleveland-ohio-winter-weather,0,2455214.story
Winter of 2009-2010 Could be Worst in 25 Years

Nearly the entire eastern half of the United States is enduring bitterly cold temperatures not experienced since 1985. Even Florida, which has been hovering around freezing levels overnight recently, is also feeling the almost-nationwide chill.

"It'll be like the great winters of the '60s and '70s," said AccuWeather.com Chief Meteorologist and Expert Long Range Forecaster Joe Bastardi.

The last time a large swath of severely low temperatures struck the nation was in January 1985. That historic arctic outbreak had below-zero temperatures Fahrenheit stretching from Chicago eastward to New York City, and all the way south to Macon, Ga.

While Bastardi says the upcoming days will bring cold not seen since 1985 or 1982, he believes this winter is shaping up much that of like 1977-78. That winter, nearly all of the United States east of the Rockies had a cold October followed by a warm November, with the cold returning in December.

What is most interesting in this case is what followed, where the months from January through March can all be classified as very cold, relative to normal.

"If it stays this cold for this long, will the groundhog even want to come out on Feb. 2?" wonders Senior Vice President and Chief Meteorologist Elliot Abrams.

This winter has already been rough for many areas of the country, with several blizzards dumping high accumulations of snow upon the Plains, mid-Atlantic and New England.

The cold air currently streaming across the Upper Midwest into the East and South will only compound the winter problems of the nation, especially since these depths have not been experienced across such a wide area simultaneously in decades.

Over the past 20-plus years, when below-normal cold periods have arrived in the winter they tend to have been limited to one region, according to Bastardi.

Temperatures have not been this low since the winter of 2002-03, which is known as the benchmark for frigid conditions in the last decade. However, that year the cold was not as widespread as what is happening now.

With the entire eastern half of the country in the throes of this arctic snap, this is shaping up to be the coldest winter in many people's memories.

http://www.accuweather.com/news-top-headline.asp?partner=accuweather&traveler=0&date=2010-01-03_20:08

A new storm, now affecting the Northwest, will become the next cross-country snow producer as the week progresses, reaching the Plains, Midwest, South and East.

The storm will make tracks through an already cold eastern two-thirds of the nation and will ride a push of even colder air.

Extensive cold may starve the storm of moisture. However, even a small amount of moisture in this case can bring what is called a "high-ratio" snow.
http://www.accuweather.com/regional-news-story.asp?region=southwestusnews
Just like last year around this time, I had to shovel a shit load of "global warming" off my driveway, and algore's fat ass was nowhere around to help.