At least one of the punks has been caught.
From KXLY.
WWII veteran Delbert Belton survived being wounded in action during the Battle of Okinawa only to be beaten and left for dead by two teens at the Eagles Lodge in Spokane on Wednesday evening.

Belton, 88, succumbed to his injuries Thursday morning at Sacred Heart Medical Center.

The Spokane County Medical Examiner's Office says Belton died of blunt facial and head injuries.

……"Shorty," as he was known by his friends at the Eagles Lodge, served in the U.S. Army in the Pacific during WWII and was shot in the leg during the Battle of Okinawa. He went on to work at Kaiser Aluminum at the company's Trentwood plant for more than 30 years. Belton's wife passed away several years ago.

……Police have arrested 16-year-old Demetrius Glenn in connection with the murder. Police say the second suspect is still at large.
More "sons" of Obama: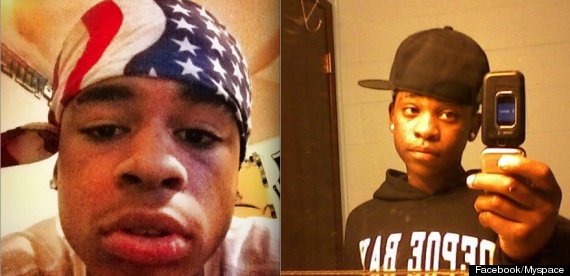 Left to right: Kenan Adams-Kinard, Demetrius Glenn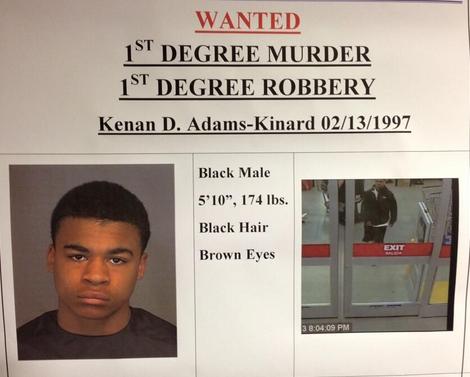 Hat tip to Hyscience:
Glenn was charged with murder and robbery, and is reported to have a long criminal history including "riot" with a deadly weapon. He's a fan of rapper Chief Keef, similar to the three alleged killers of Australian student Christopher Lane, who often posted Keef's lyrics on social media.
Glenn will make his first appearance Monday on charges of 1st degree murder and 1st degree robbery.
With any luck, Kinard will be shot dead by the cops for resisting arrest.
Still no comment from Obama, Sharpton, Rangel, or Jackson.
Related post:
http://sfcmac.wordpress.com/2013/08/23/two-black-thugs-kill-elderly-white-veteran-wheres-obama/
Related articles