Veterans descend on D.C.
HOOAH!
They took on the Nazis, the Imperialist Japs, and the Fascist Italians. They are not intimidated by a petty little tyrant in the White House.
From WTOP.
Thousands of people converged on the World War II Memorial on the National Mall on Sunday morning and tore down the barricades blocking it off, protesting the closure of the memorial during the federal government shutdown.

Beginning at about 9:30 a.m., Sens. Mike Lee, R-Utah, and Ted Cruz, R-Texas, as well as former Alaska Gov. Sarah Palin, were among the luminaries in a crowd that chanted "Tear down these walls!" and sang "God Bless America" as well as other patriotic songs as they entered the memorial, which has been closed since the government shutdown that began Oct. 1.

Tractor-trailers headed down 17th Street toward the Mall, blaring their horns. The Metropolitan Police Department blocked off the street, prompting the crowd to head up the street, shouting at the police to move their vehicles.

Palin said that closing the memorials was disgraceful, and that President Obama "could be here today, saying 'Yes, we can tear down these barricades."

Cruz said that President Obama was using veterans as political pawns in the shutdown. Lee shouted, "The sons and daughters of the United States of America are meant to live in liberty."
In protest of Obama's vindictive stupidity, they removed the barricades from the memorial and took them to the White House.
http://www.youtube.com/watch?v=u8r-xyDB49g
Apparently, there were also extra snipers stationed on top of the White House ready to shoot any of those dangerous veterans who might rattle Obama's fragile ego.
I love it!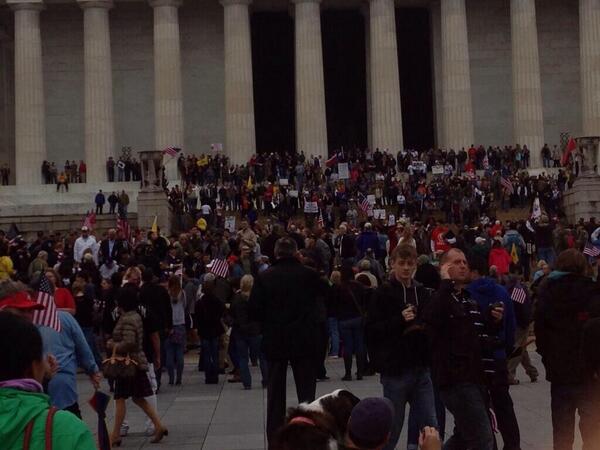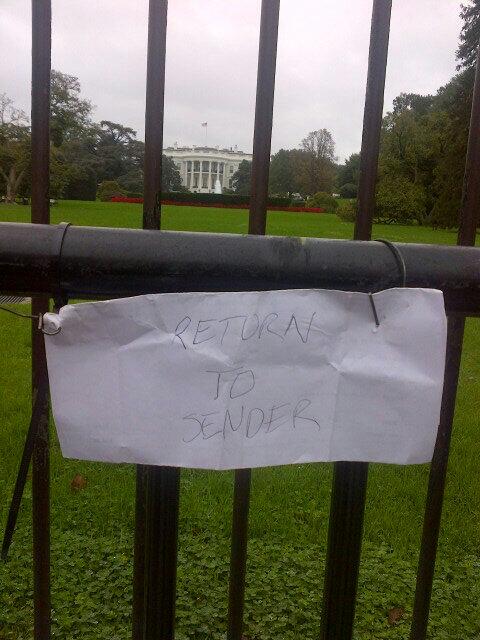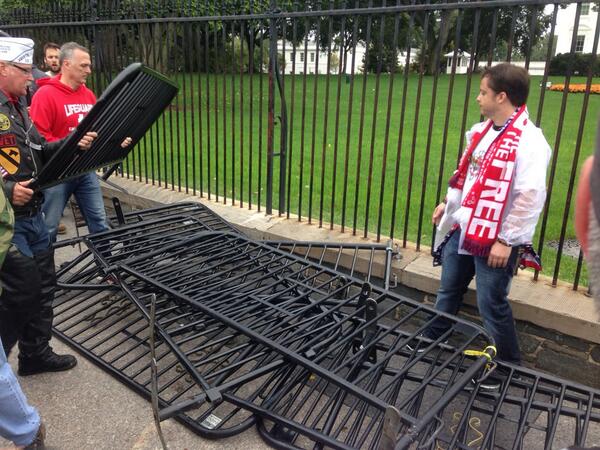 Obama allowed illegal aliens to march on the "closed for the shutdown" National Mall, but he calls out the riot police against those who protect this country; trying to obstruct them from exercising the very freedoms they fought to safeguard.
What it's all about:
Bless 'em!
Related post:
http://sfcmac.wordpress.com/2013/10/02/wwii-vets-break-through-barricades-to-visit-memorial/
Related articles