No food stamps!? Uh oh, that means Peggy might have to find a job.
People in Ohio, Michigan and 15 other states found themselves temporarily unable to use their food stamp debit-style cards on Saturday, after a routine test of backup systems by vendor Xerox Corp. resulted in a system failure. Xerox announced late in the evening that access has been restored for users in the 17 states affected by the outage, hours after the first problems were reported.
"Restarting the EBT system required time to ensure service was back at full functionality," spokeswoman Jennifer Wasmer said in an email. An emergency voucher process was available in some of the areas while the problems were occurring, she said.
……Mississippi Department of Human Services director Rickey Berry confirmed that Xerox, the state's EBT vendor, had computer problems.
"I know there are a lot of mad people," Berry said.
You're not kidding. Shaniqua is really pissed.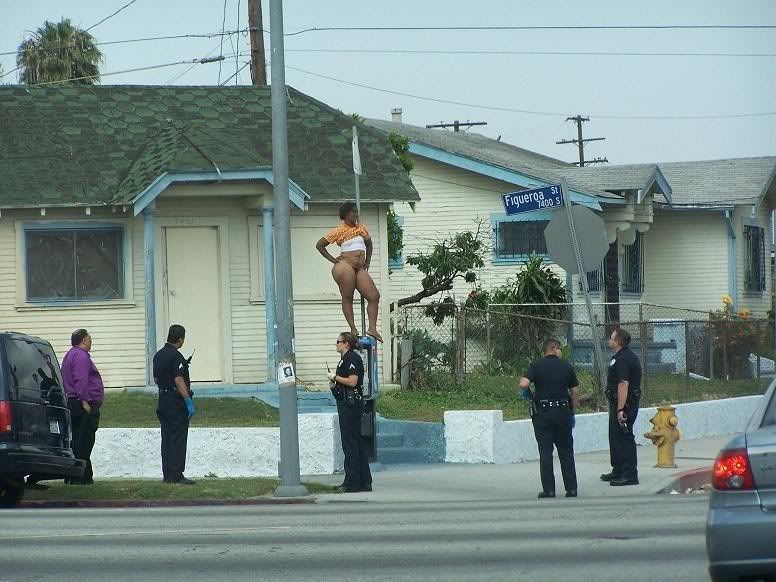 She voted for Obama five times, and she gonna' stand on dat telephone wit her pants off till her man Obama give her stimulus check and her food stamps and start making her mortgage payments like he say he would!
In Louisiana, the local derelicts were allowed to go through stores like Hurricane Katrina, until the glitch was fixed and the actual amounts on their welfare cards kicked in.
Walmart and local police in Springhill and Mansfield confirmed to CBS affiliate KSLA that officers were called into the stores to help maintain order Saturday as shoppers swept through the aisles at two stores and bought as much as they could carry.

Xerox, which hosts some of the infrastructure used by the EBT card system, told KSLA that a power outage during a routine maintenance test caused the temporary glitch.

Walmart workers phoned their corporate headquarters to ask how they should handle all the shoppers with unlimited, government-funded spending limits, and were told to keep the registers ringing.

……Amateur video taken on shoppers' cell phones shows dozens of shopping carts, piled high with merchandise, abandoned in the aisles of one Walmart after the announcement was made that EBT cards were once again showing accurate spending limits.

The pigs left hundreds of shopping carts in the aisles, overflowing with food. The workers were probably there for hours putting that merchandise back where it belonged. Bad move, Walmart. You should have said "no dice" until the system was fixed.
This is proof positive that the food stamp binge in America has reached obscene proportions.
Related articles:
http://www.theblaze.com/stories/2013/10/14/food-stamp-glitch-leaves-walmart-shelves-bare-like-a-tornado-had-came-through/
http://www.ksla.com/category/240198/new-video-landing-page?autoStart=true&topVideoCatNo=default&clipId=9410851