While he's testifying about the Cambridge Analytical data mining on his site, they should ask him about his jackbooted censorship.
Via Breitbart
Facebook has repeatedly punished a fast-growing conservative website for its conservative views on immigration and other topics–suspending its moderators, censoring content, and threatening to close the site down.
Voiceofeurope.com, which boasts of its "uncensored news," has been effectively bludgeoned into submission by Facebook and recently announced it will self-censor on the social media site to avoid losing its page.

According to Facebook statistics, Voiceofeurope.com was growing at the rate of about 30,000 new followers every month, with some days registering as many as 5,000 new followers.

As examples of some of the "offensive" postings that incurred the wrath of the guardians of the Facebook galaxy, Voiceofeurope.com dared exhibit a photo of Poles protesting behind a banner with "Mohammed not welcome." Despite the fact that the photo was undoctored and the news 100 percent accurate, Facebook forced the site to remove the content and suspended one of the site's moderators for 24 hours.

Voiceofeurope.com also posted a book review of former Czech President Václav Klaus, who compared the influx of migrants to "the barbarian invasions of Europe." The review was highly critical of uncontrolled immigration, and for this, Facebook punished Voiceofeurope.com by removing the article, suspending a moderator for 30 days, and threatening to shut the site down permanently: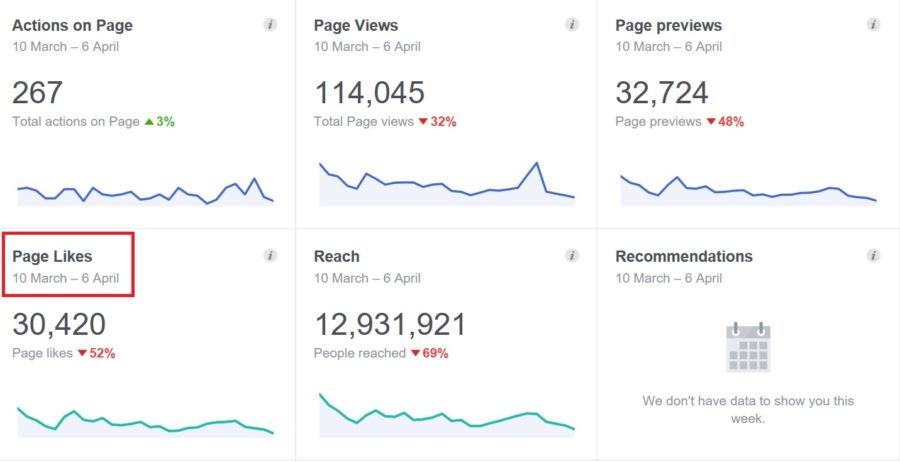 As Voiceofeurope.com noted, Russia Today (RT) posted a similar article on Facebook with no punitive repercussions, presumably because such a move would have created a media scandal.

In September 2015, German Chancellor Angela Merkel was caught on an open mike asking Facebook CEO Mark Zuckerberg to help suppress "anti-immigration" postings on the social media site, to which Zuckerberg replied that he was already working on it.

Not long afterward, Facebook launched its "Initiative for civil courage online," with the stated goal of removing "hate speech" from Facebook, particularly by targeting comments that "promote xenophobia."
Merkel's suppression of dissent is a tactic to cover up the disastrous results of her muzzie 'migrant' policies'.
At the time of the launch, Facebook's chief operating officer, Sheryl Sandberg, explained that "hate speech has no place in our society — not even on the internet."
Translation: 'Speech that we hate'.
Facebook's staff  is manipulative, unethical, dishonest, and leftwing.  (Who didn't know this?)  Its reputation for censoring viewpoints it doesn't like is well documented.
Conservative sites have been suspended over Zuckerberg's political preferences, but leftie blogs and muzzie pro-terrorist Facebook pages and posts are relatively unscathed. Case in point: Conservative pundit Paul Joseph Watson got death threats from a muzzie Facebook page, but according to Facebook it 'doesn't violate community standards'.
Lauren Southern, a conservative commentator, was banned from Facebook for 30 days because she posted a comment that criticized the left-leaning hierarchy's habit of censoring opposing viewpoints. The irony is lost on The Zuck.
If you're going to have a site that supports your opinions, fine.  Just don't claim to be 'neutral' and don't bother with the façade of "community standards".
As Breitbart News reported Sunday, last week, Facebook announced its decision to censor the site of YouTube phenomenon Diamond and Silk, an extraordinarily popular duet of young women who are vocal Trump supporters.

According to reports, Facebook first began limiting page notifications to reduce the reach of the site. Then, on Thursday, April 5, Facebook sent a message to the site owners, stating: "The Policy team has come to the conclusion that your content and your brand has been determined unsafe to the community."

Diamond and Silk have been corresponding with Facebook "about their bias, censorship and discrimination against D&S brand page" since September 7, 2017, according to a post on the duo's page.
Microsoft has jumped on the censorship bandwagon by declaring war on free speech and "offensive language". I no longer use their browser. I stick to DuckDuckGo or other search engines that don't track users.
Gab is an alternative site that promotes and supports free speech. Everything from alt-right to alt-left is permitted. If you don't like an opinion, you can debate all day without fear of censorship.  I  joined the site in 2016, and I'm very pleased with it.  It's free to join. I encourage anyone who is fed up with the bullshit at Twitter and Facebook to give it a try. You won't be disappointed.
Related posts:
https://sfcmac.com/facebooks-fact-checkers-for-fake-news/
https://sfcmac.com/facebook-censorship-selective-hypocritical-arbitrary-biased-community-standards/
Related article:
http://www.breitbart.com/tech/2018/04/08/facebook-allegedly-deems-pro-trump-diamond-and-silk-unsafe-to-the-community/